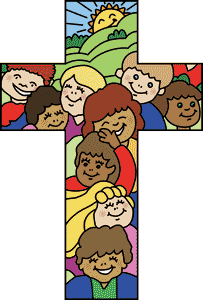 Tuition & Fees for 2023-2024
3 year old program
2-day Yearly Tuition: $2,428

4-day Yearly Tuition: $4,968

​
4 year old 3 day program
4 year old 4 day program
Transitional Kindergarten
​
Toddler Program
$50 per five week session (no registration fee)
Friday Enrichment Program
$400 per eight week session (no registration fee)
​A non-refundable registration fee of $75 per child or $110 per family maximum is due at the time of registration.
​
Stay and Play After School Program
We offer a Stay & Play program where children can stay and participate in activities after the regular school day until 4PM. The program is great for working families who need longer hours for their childcare every day or occasionally. whether for work time or to fit in an appointment.
Stay and Play After School Program
$12.00per hour

$18.00 per hour for 2 children staying during the same hours
Mt. Calvary Christian School is a private, non-profit organization. Tuition is based on the actual costs of operating the school and is based on the total number of days children are scheduled to attend school. Vacations and scheduled days off are NOT included in the cost of tuition.
COME TAKE A TOUR AND PLAY!
You can also request more information with this form: