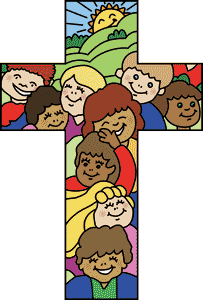 All of our classes meet 9:00-11:45 am.
Before and after school hours available daily 8:00 am-9:00am and 11:45 am- 4:00 pm.
3 yr old 2-day class meets Wednesday and Friday

3 yr old 4-day class meets Monday thru Thursday

4 year old 3-day class meets Monday, Tuesday and Thursday

4 yr old 4-day class meets Monday thru Thursday
Transitional Kindergarten for preschoolers who are older 4 and 5 years old meets Monday thru Thursday

Friday Enrichment class This class is a mixed age group. We offer four 8 week sessions that meet from 9:00 am-1:00 pm. Children have the opportunity to explore and discover more in-depth science, math, engineering and language concepts while learning from each other. Children bring lunch and eat together. Children who wish to only come occasionally may do so on a space available basis. Before school care available.

Stay and Play Program meets Monday thru Thursday before school 8am-9am and after school 11:45am-4pm.

Toddler and Parent Program fall session begins in October, winter session in January and spring session in April we plan to offer three 5 week sessions on Fridays.
Wonderful place! Caring and sweet people! Grateful that my son attends such a fantastic school!

Couldn't imagine having my kiddos anywhere else! They are wonderful here…each and every one.

I love this preschool! They have so much love to share with children and have one of the best hands on learning experience your child could ever receive! Wonderful staff and big bright classrooms too. I highly recommend this school!

The high caliber of Christian teachers who strive to help each child grow as a whole person – focusing on their intellectual, physical, social, emotional and spiritual development.

I love the great teacher/child ratio.
See what parents have said about our staff:
In addition to daily music and movement children will participate in a half hour music enrichment class twice a month. Children work on building basic music competence as they explore different ways to make sounds and rhythms with their bodies.
Mt. Calvary Christian School is staffed by EEC certified teachers and teacher aides. Staff has been carefully selected for their sensitivity to the individual needs of the young child and for their religious conviction. Director, Kerri Nekervis, a former Mt. Calvary Preschool parent, is EEC director certified with a degree in Elementary Education. Kerri started as a classroom teacher in 2014; and became the director in 2022. All of Mt. Calvary's staff attend continuing education classes and workshops to keep current on the information in the field of Early Childhood Education.
In cooperation with the home, we aim to nurture God-given children in their life and education. Our teachers use a developmentally appropriate curriculum in line with state guidlines through play, hands-on creative experiences and thematic units.